Welcome to My Butt-Kicking Homepage!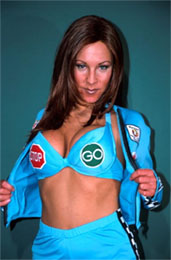 Do you like fast cars? How about a Hot Chick and fast cars? Then you've come to the right place! Welcome....

This page is a hobby of mine... i'm just starting out doing my website so bare with me. i've always loved cars and working with them... so what better theme to do a site on.... Rub on my Magic Lamp to learn more about me!

now- a girl's got to make a buck or two to keep her site up, so--- just for your viewing pleasures i made a members area where you can Join my site and see nude pictures of me

Check me out for free in my pictures gallery!!!

I also have a car gallery page if you guys want to check it out...